Privatisation - Messages of Support
WE ARE NOT ALONE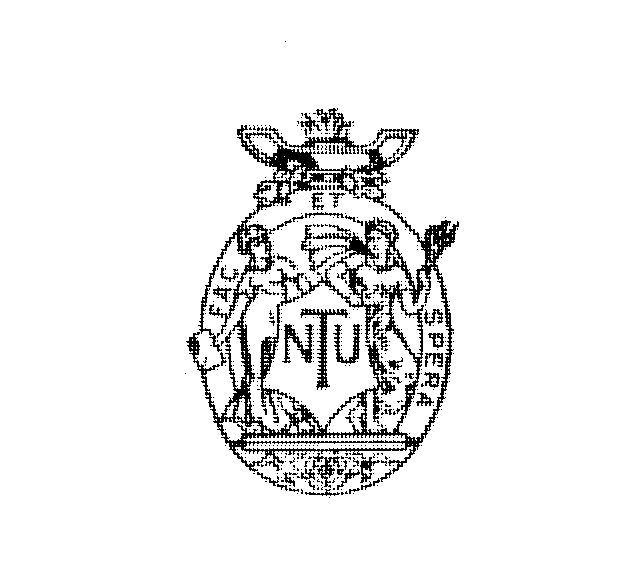 From Croydon NUT
To members on strike in WF on 19 July:
Congratulations from Croydon NUT on your decision to take strike action against the outsourcing in your borough
We fully support your association's call for coordinated action across all LEA's affected by privatisation proposals
In solidarity
Dave Harvey (secretary)

From Kirklees NUT
To Waltham Forest NUT
We enthusiastically support your campaign against privatisation in Waltham Forest. We hope your march and lobby today is a huge success. We can't be there but will be rooting for you. Best of luck.
Howard Roberts, Secretary,
Sylvia Jewell, Assistant Secretary and all.

Bradford NUT
Fraternal Greetings from the Front Line

Ian Murch

Camden NUT
Dear Ron and Waltham Forest NUT, UNISON, TGWU and the Parents Action Group
PLEASE GIVE THE STRONG Support of Camden NUT to your march and rally on Wed 11th July and to the strike on 19th July.
We won't be able to be there on July 11th because we have our own public
meeting against the privatisation of education. Our meeting, which follows your excellent example is involving parents, teachers, support staff and governors.
We are protesting against a PFI scheme at Haverstock school and against our LEA's involvement in bidding to take over Waltham Forest.
Please keep going and keep us informed. We want to do anything we can to support you.
We believe that you are right when you say that the tide is turning against
privatisation of education and health.
The very best of luck to you
Kevin Courtney,
Camden NUT branch secretary
Bromley Division
Top
Message of support to colleagues in Waltham Forest NUT from Bromley Division.

Good Luck in the fight against privatisation, and all attacks on the state system.

Betty Calderbank
Div SEC

Birmingham NUT

Dear Ron,
I'm writing as a member of Birmingham NUT to say please keep us informed of developments in your very important campaign against privatisation.

Richard Hatcher


Westminster NUT
From Bernard Regan Westminster NUT

Every attempt to privatise the Education services should be opposed.
Education should be a public service, run in the interests of the public and accountable to the public. It should not become a way for private companies to make money.
Education should always put people before profits.
The Government is subjecting us to a double Taxation - we pay our taxes and then the private companies cream off a profit. Every pound profit in their pockets is a pound taken out of Education.
I express particular support to those who will be balloted for strike action and I hope there is a unanimous vote to defend the education service in Waltham Forest and that parents and pupils will back this action.
I am sorry not to be with you today but I am speaking at a meeting in Camden where more privatisation is threatened.
In my area Westminster - Teachers, parents and Governors at Pimlico School defeated PFI despite the fact that Jack Straw MP was on their Governing Body arguing for it.
We can win this fight.
This campaign is in the interests of everyone - pupils in the schools and their parents, teachers and staff who work in Education and everyone in the borough.
I will do all I can to support your campaign and that of everyone else committed to keeping Education and all public services - public.
Best Wishes
Bernard Regan NUT
Executive Member (Inner London)
Secretary Westminster Teachers Association.

Back
From Barnsley NUT

Dear Ron
This is a message of support to all NUT members in Waltham Forest taking part in the one day action on 19th July from Barnsley Division members.

We are with you in the fight against the privatisation of education. We should be taking national action to stop the sell off in its tracks.

Pete Bevis Secretary Barnsley
Division National Union of Teachers


From Birmingham Socialist Party


I am writing to express my complete support for your battle against privatisation of the education service in Waltham Forest.

I am sickened by the almost religious approach to privatisation being carried out by Labour councils and a Labour government despite overwhelming evidence that privatisation produces a worse service at a higher cost to the public.

The sooner our union leaders realise that Labour is now a bosses' and not a workers' party and start to build a new workers' party the better

Good luck in your struggle

CLIVE WALDER

Birmingham Socialist Party

Top
From Newham NUT

Dear Ron
I am writing on behalf of the members of the Newham Teachers Association to declare our support for the just struggle of your members in campaigning against privatisation of the Waltham Forest Education Service.

Yours sincerely
Peter Smith

Newham Teachers Association Secretary


From Lancashire NUT


Congratulations on the fight in your area. I have forwarded your news within Lancashire. It is interesting news about the Scrutiny Committee. Keep up the good fight.

Ken Cridland

Lancashire NUT




From Lewisham NUT
Belated greetings from Lewisham NUT. Clearly your campaign is already forcing some of the Councillors to think again. Please pass on our full support from NUT members in Lewisham. Strike for decent public services. Kick out the private profiteers!

Martin Powell Davis

Lewisham NUT


From Havering NUT

Dear Ron
A bit of good news at last from Waltham Forest! Well done so far. I know you've put a lot of hard work into this campaign. I don't suppose that's the end of it though. I'm hoping to come over next Thursday morning to support your picket line. Keep fighting.

Sue Kortlandt

NUT National Executive Outer London


From Cambridgeshire NUT


To Waltham Forest NUT

Dear Ron
At its Division Council meeting this evening Cambridgeshire Division of the NUT asked me to send you a message of support for your march and demonstration against privatisation on 11 July, and the strike day planned for 19 July.

Like Waltham Forest, the Cambridgeshire Division is totally opposed to the outsourcing of LEA functions to profit making companies.

We wish you every success in your campaign.

Best wishes
Chris Grant
Division Secretary

From Leeds NUT


To Waltham Forest NUT

Dear Lorraine, Ron, NUT members and Supporters
Very best wishes from the Officers and Members of Leeds NUT. We hope you have a successful, enjoyable and dry march. We wish you absolute victory in your campaign against another ludicrous privatisation.

Is this the most perfidious Labour Government there has ever been or the most stupid? Are they totally corrupt or fantastically naïve? We don't know. What we do know is that privatisation will lead to the further loss of educational chances for working class kids and the destruction of jobs and rights for education workers and teachers. In Leeds there is a new layer of well paid private management doing absolutely the same as before but threatening to cut the jobs of 500 workers. (Leeds was previously one of the cheapest LEA bureaucracies. What it needs is more ordinary workers less managers.)

Privatisation must be stopped. Best wishes to you all. Victory to Waltham Forest NUT. To the dustbin of history with EduAction and all the greedy sharks who want to become rich at the expense of our children.

Yours in solidarity
Tim Hales
General Secretary

From Hertfordshire NUT


To members of Waltham Forest NUT

Greetings and solidarity with your excellent action against privatisation. Keep it going !
Fraternally
John Berry

On behalf of Herts NUT



From Warwickshire NUT


DearRon
Well you can change the name but sure as hell you don't fool any of the people, not even some of the time.

We understand that "EduAction" does not mean action for education. The only actions are going to be to the benefit of the company, not the community.
I applaud the actions of the public service unions and the support given by the Parents' Action Group.

The message that the community will defend high quality services in the hands of people who are accountable to those they serve, rings out clearly.

From Max Hyde
NUT National Executive Member

Doug McAvoy Speaks

Prime Minister's Speech on privatisation
Commenting on the Prime Minister's speech on privatisation, Doug McAvoy, General Secretary of the National Union of Teachers, said:

"The publication of the Education White Paper has been deferred to accommodate the Prime Minister's speech. He would have been uncomfortable with the detailed proposals.

"His spin is designed to diffuse the anger at the prospect of governing bodies of schools transferring to the private sector the management of schools and the responsibility for delivering education. This transfer will provide private companies with a majority of places on governing bodies with the power to direct teachers and vary their terms of employment. Until the White Paper is published the prospect of such privatisation remains. Teachers should ignore the spin and await the substance.

"The Union will continue to oppose any proposals which allow profit from the provision of education or result in teachers being employed and directed by a private company. Teachers teach to advance the prospects of their pupils not to increase the profits of private companies."

Doug McAvoy National General Secretary


Back